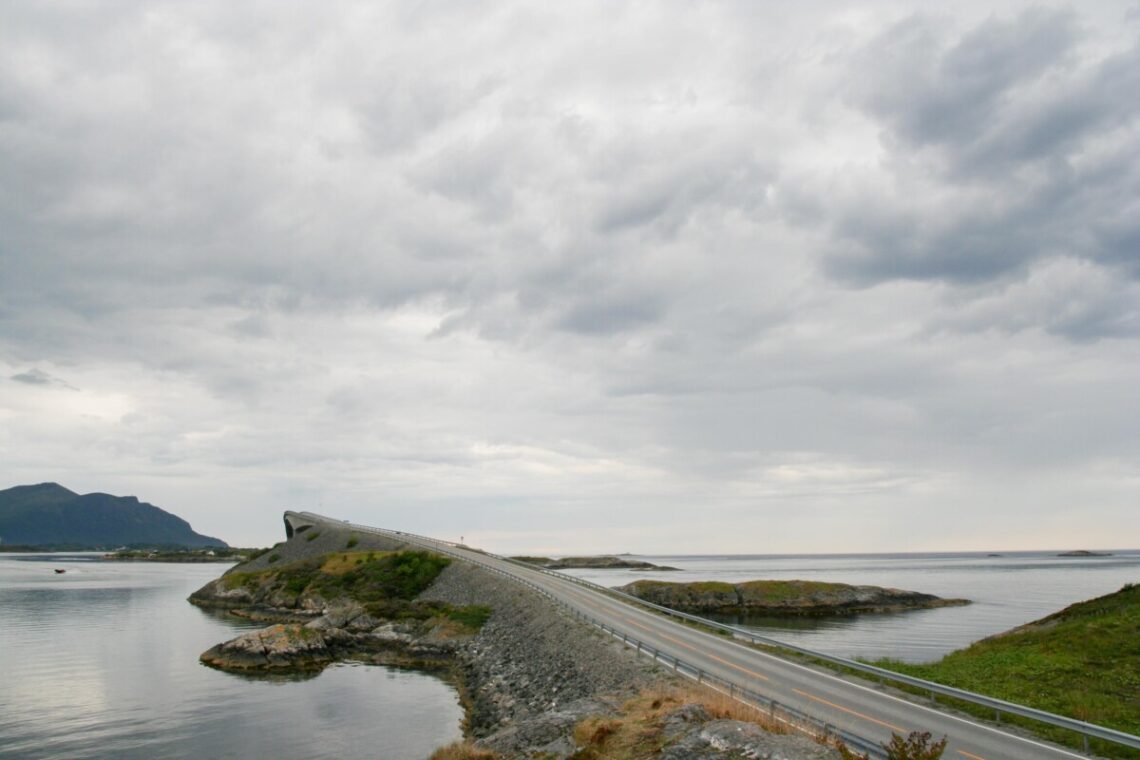 Atlanterhavsveien
31. March 2021
Nasjonal Turistvei Atlanterhavsveien er en helt unik veistrekning. Den lar deg kjøre (eller sykle) helt ytterst i havgapet. I 2005 ble Atlanterhavsveien kåret til århundrets byggverk i Norge. Mange kaller den også verdens vakreste bilreise.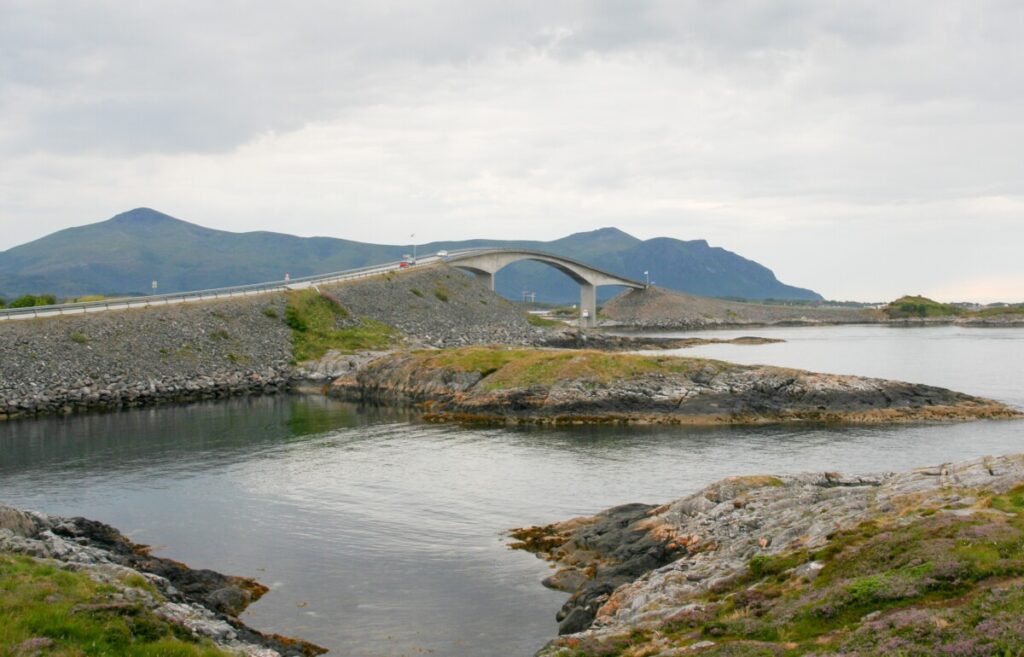 Vi startet fra hytta vår i Rondane og kjørte via Hjerkinn og Oppdal.
Vi kjørte over Hjerkinn og stoppet på Viewpoint Snøhetta. Det er en fin avstikker hvis du vil sykle Tour de Dovre som vi gjorde i 2020.
Den trange Sunndalen med bratte fjellvegger og en sjøgrønn elv i dalbunnen er imponerende, selv for nordmenn.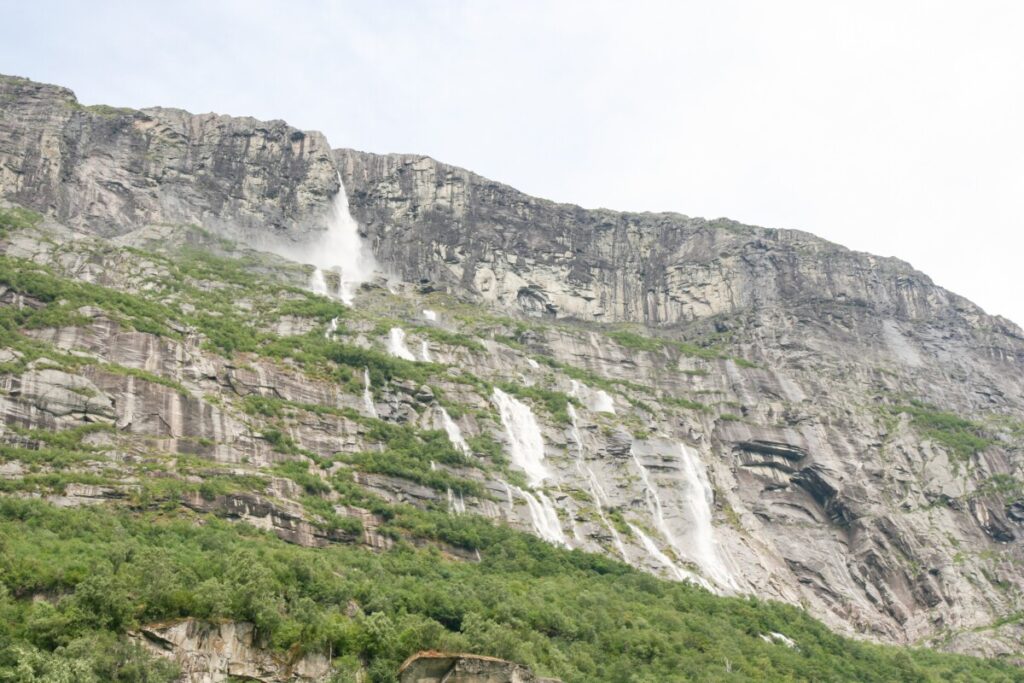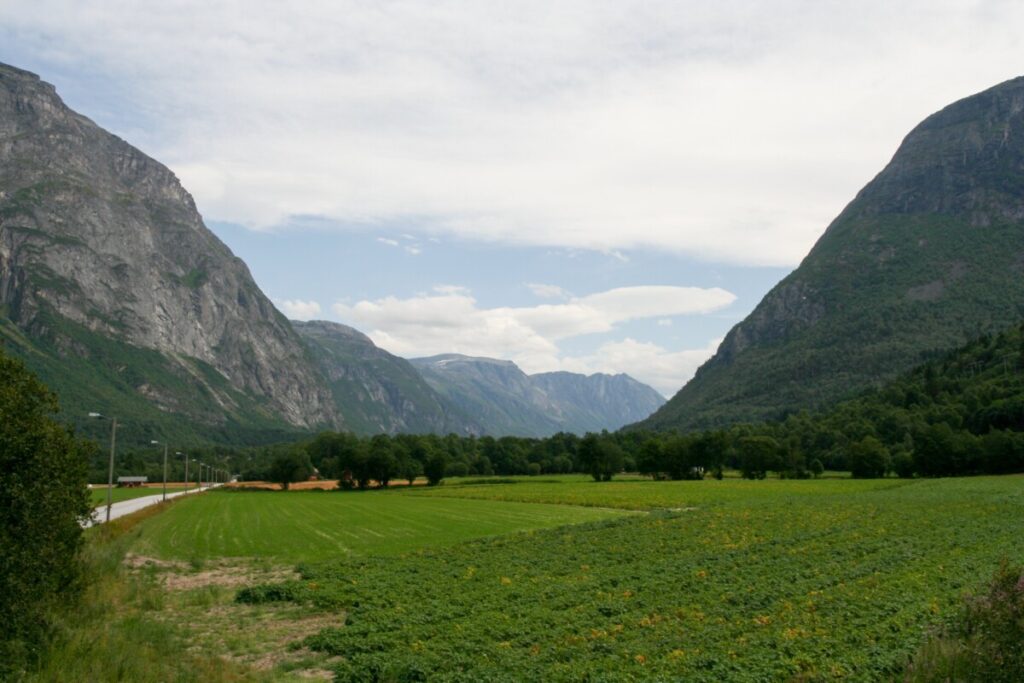 Landskapet forandrer seg plutselig idet man kommer ned til havet. Da blir det flate sletter, strender og koselige bukter.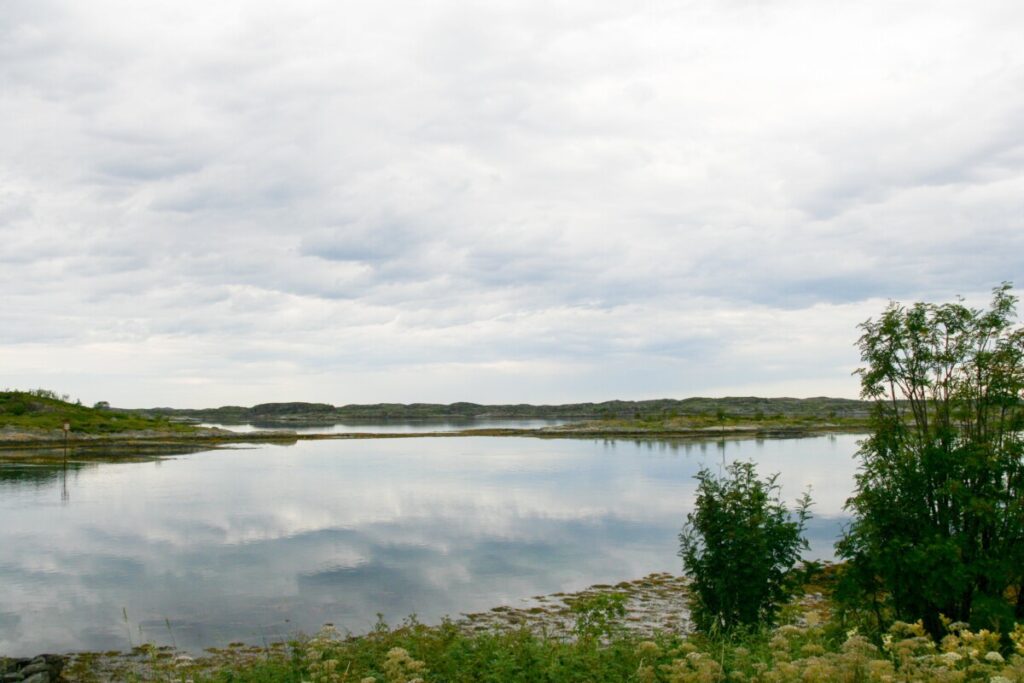 Ved Atlanterhavsveien har de lagt alt til rette for bildestopp. Parkeringsplasser, turstier og rikelig med "photo ops" på hver side av de mest spektakulære delene.
Veien er imponerende i fint vær, men jeg vil tro at du virkelig kjenner naturkreftene hvis du kjører der i vind og blåst. I Norge er det så mye skjærgård at man sjelden kommer helt ut i havgapet med bil. Det er derfor en enorm følelse når man kjører helt nede ved vannkanten uten å ha en masse holmer og skjær i synsranden.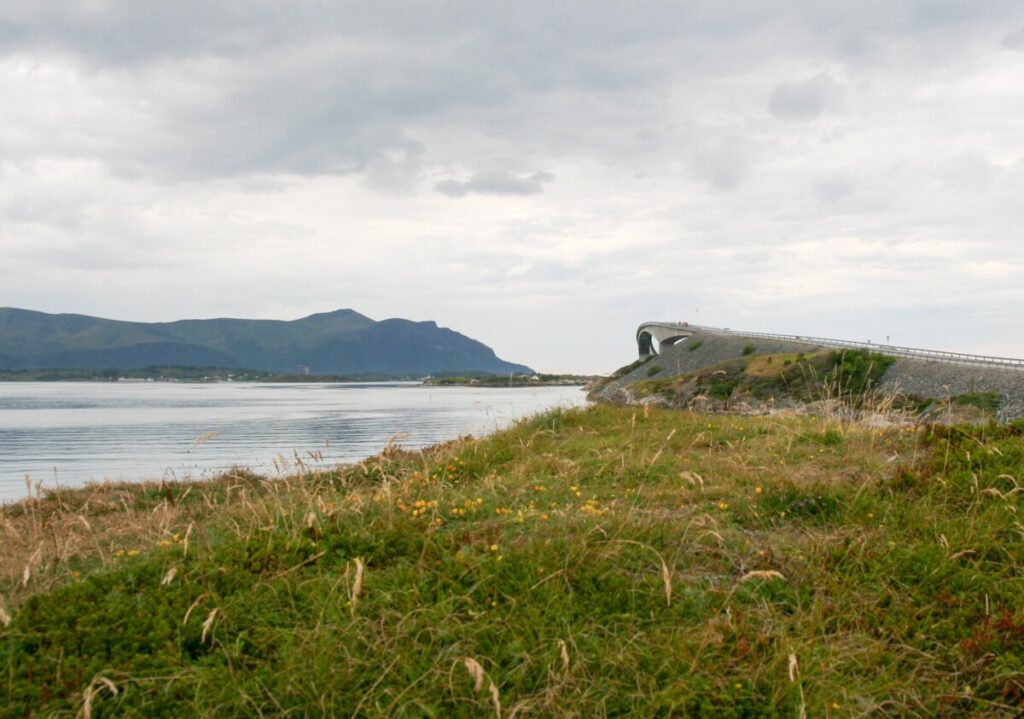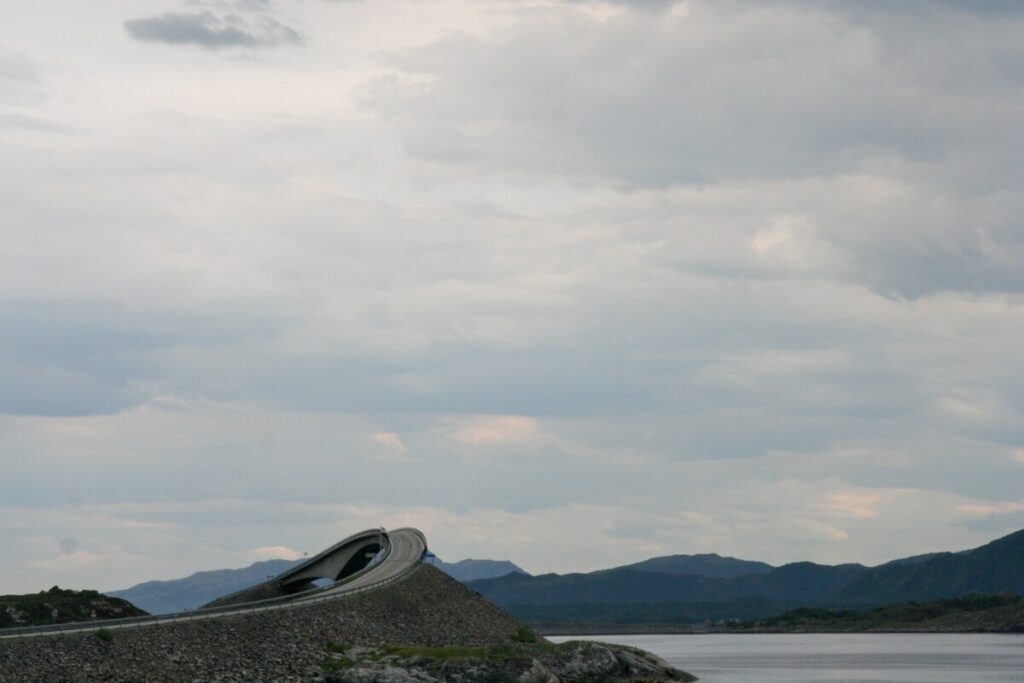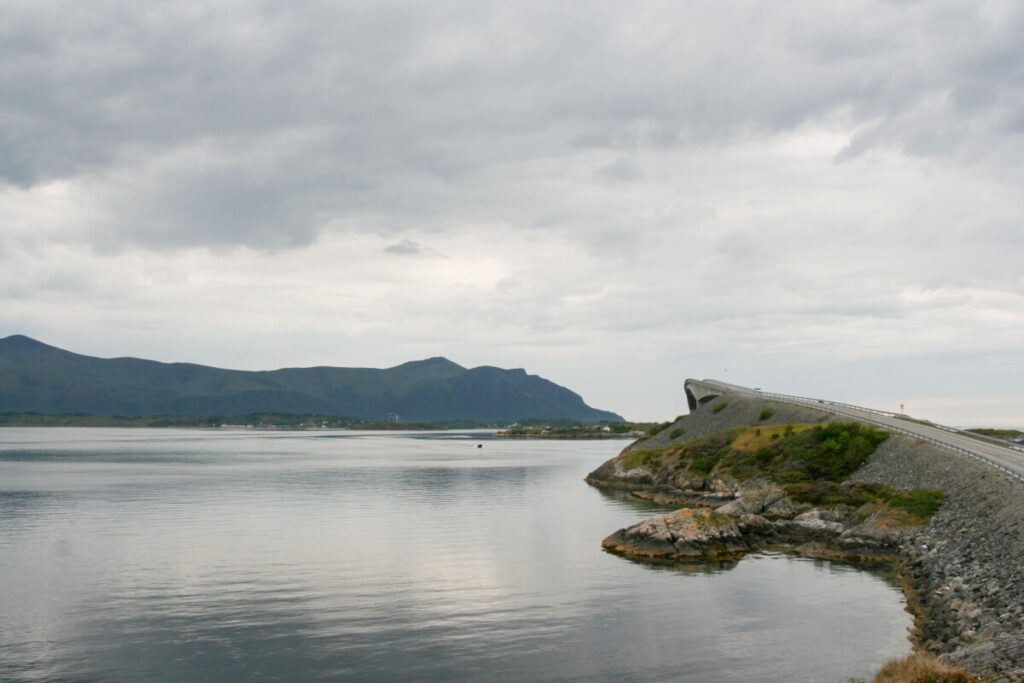 Det er ganske fint langs Kystriksveien, riksvei 17 også.
Hustadvika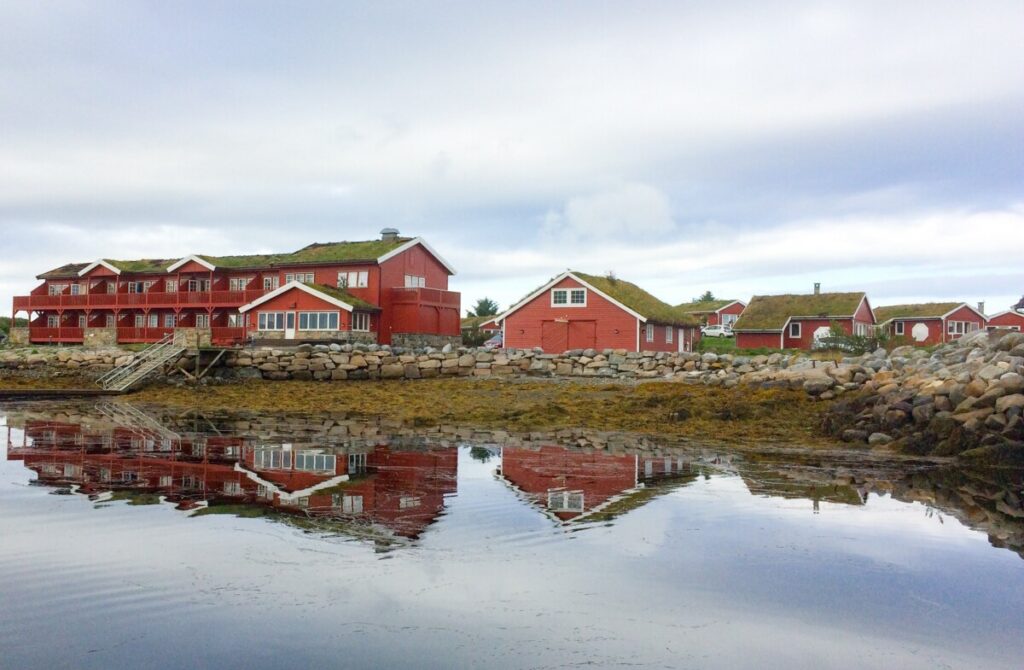 Vårt mål for kvelden var Hustadvika gjestegård. Hotellet ligger også helt ute i havgapet og vi så Hurtigruten seile forbi. Et år senere var det nettopp i Hustadvika at et cruise-skip fikk motortrøbbel i uværet. Mange passasjerer ble evakuert og vi så ganske skremmende bilder på nyhetene.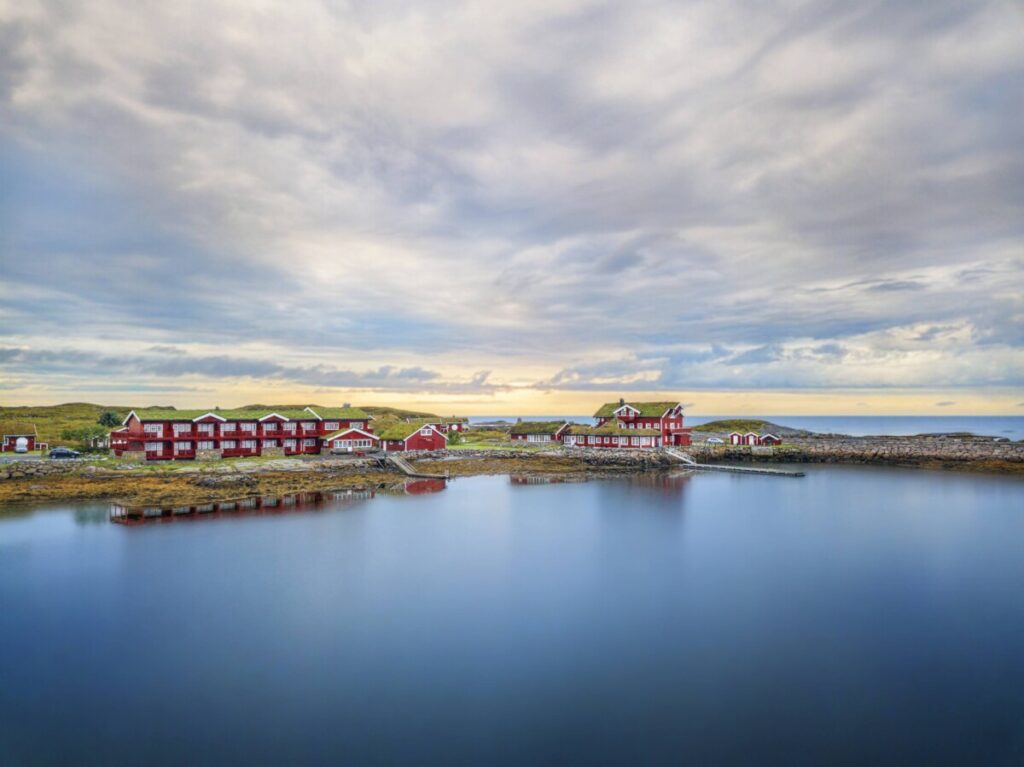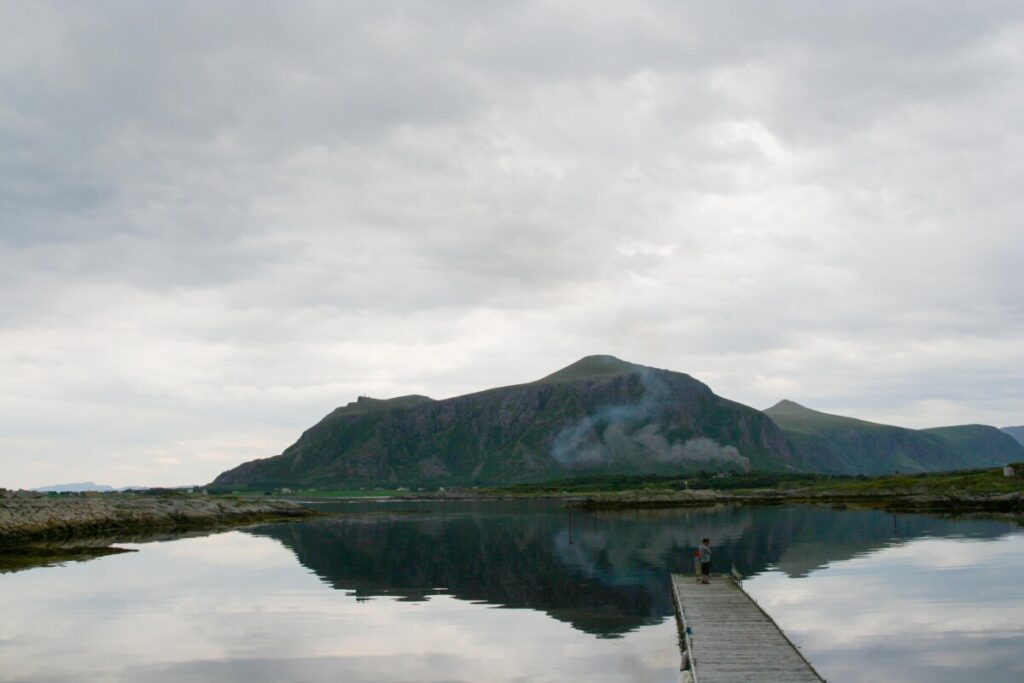 Det viser at området er værhardt og byr på store sanseinntrykk, spesielt når været ikke er så fint som da vi var der.
Vi koste oss på hotellet med god mat om kvelden. Morgenen etter våget jeg meg på et morgenbad til og med. Litt kjølig, men veldig forfriskende!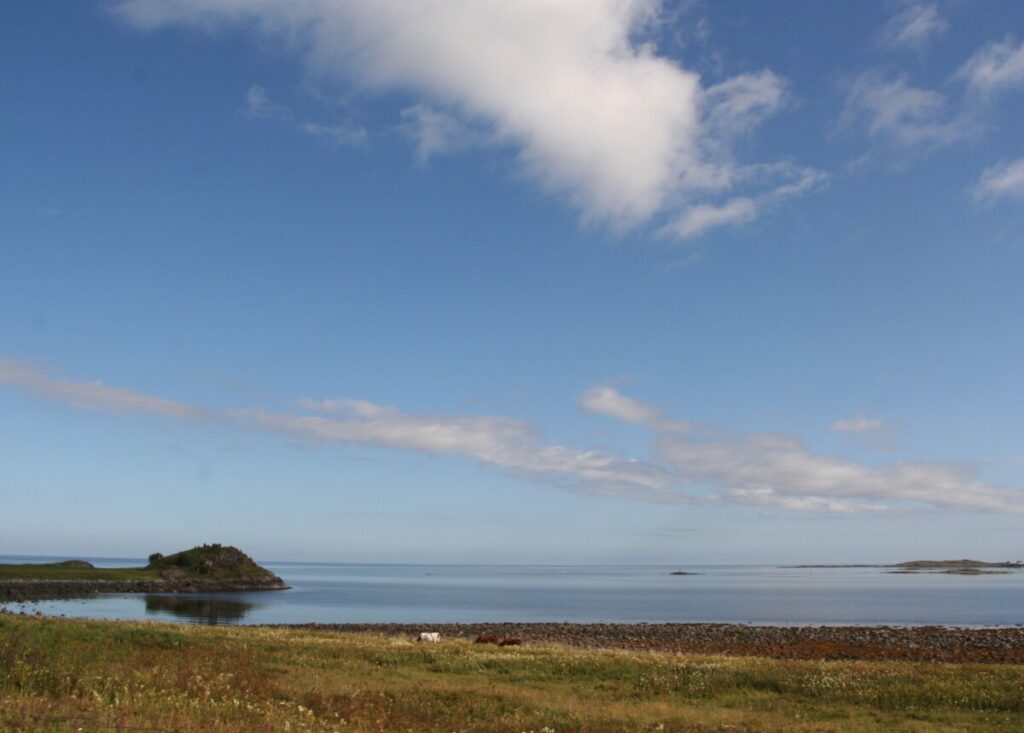 Men det var en nydelig dag og etter frokost stoppet vi i koselige lille Bud. Vi klatret opp på toppen ved Bud kystmuseum og kikket på krigsminnesmerkene. Og nøt utstikten.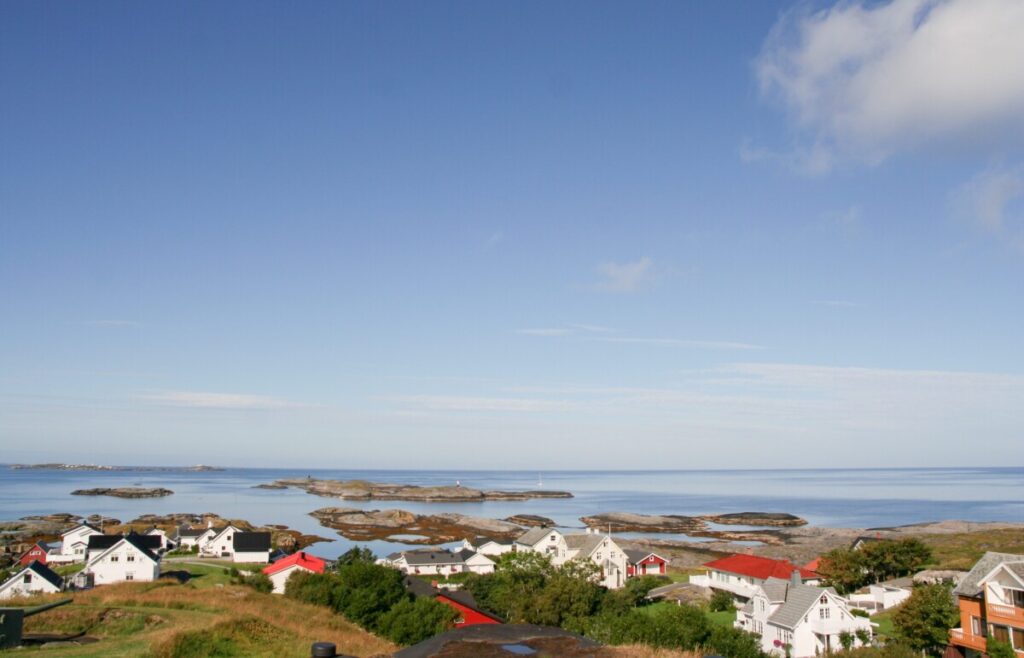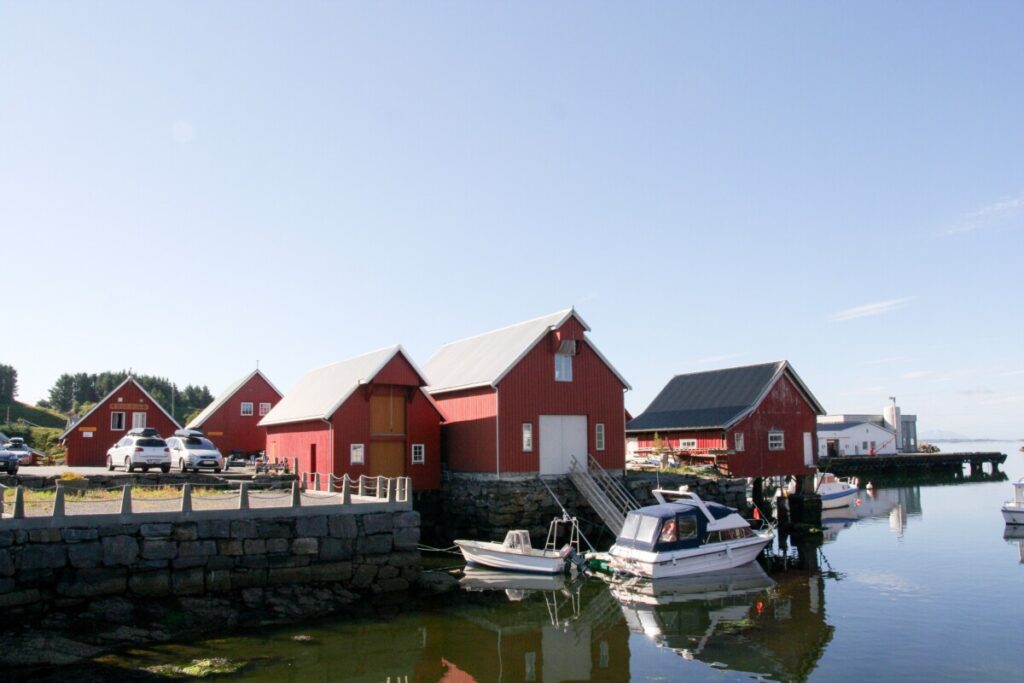 Så fortsatte turen videre mot Trollstigen og Geiranger!
---
---
---
The Atlantic road – English
This National Tourist Route has been called the world's most beautiful drive. It has been voted the "Norwegian construction of the century". It lets you get to the utmost part of Norway by car or bike to really appreciate the rugged landskapes.
To access the coast from the high inland, you have to travel through narrow valleys with steep mountain sides. Most often with a river below, who helped carved the valleys and fjords.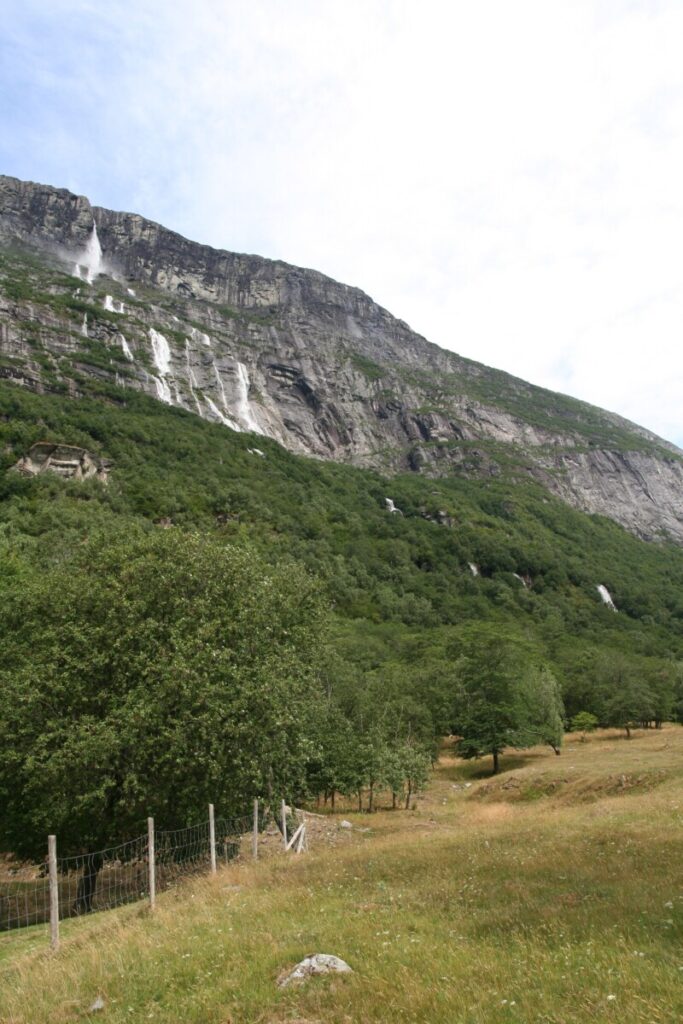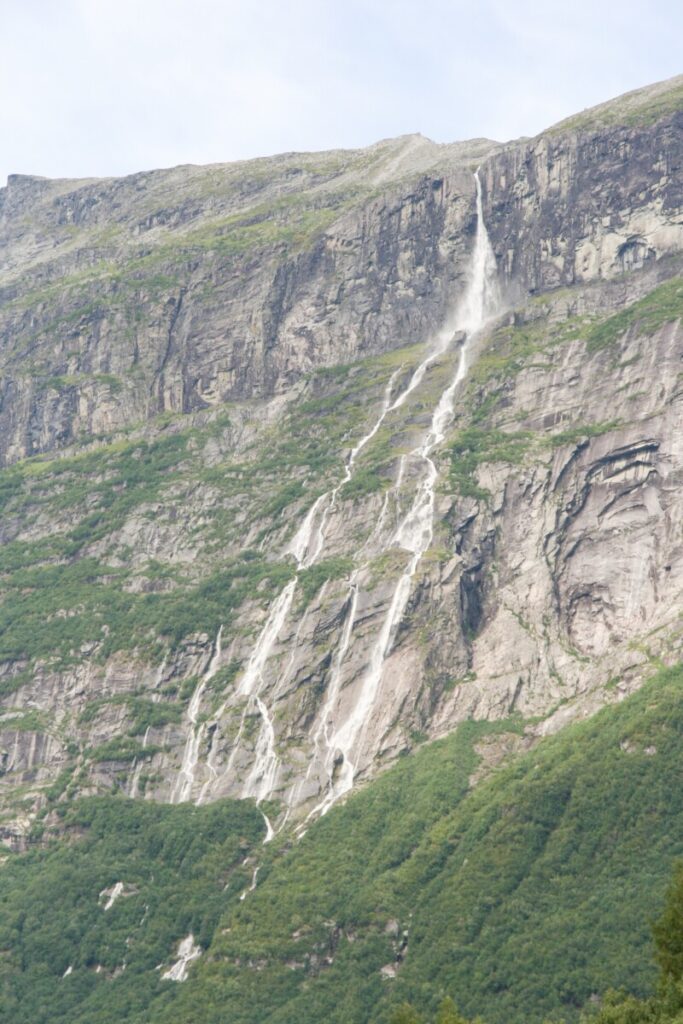 Once we reach the coast, the landscape is more open and the vistas bigger.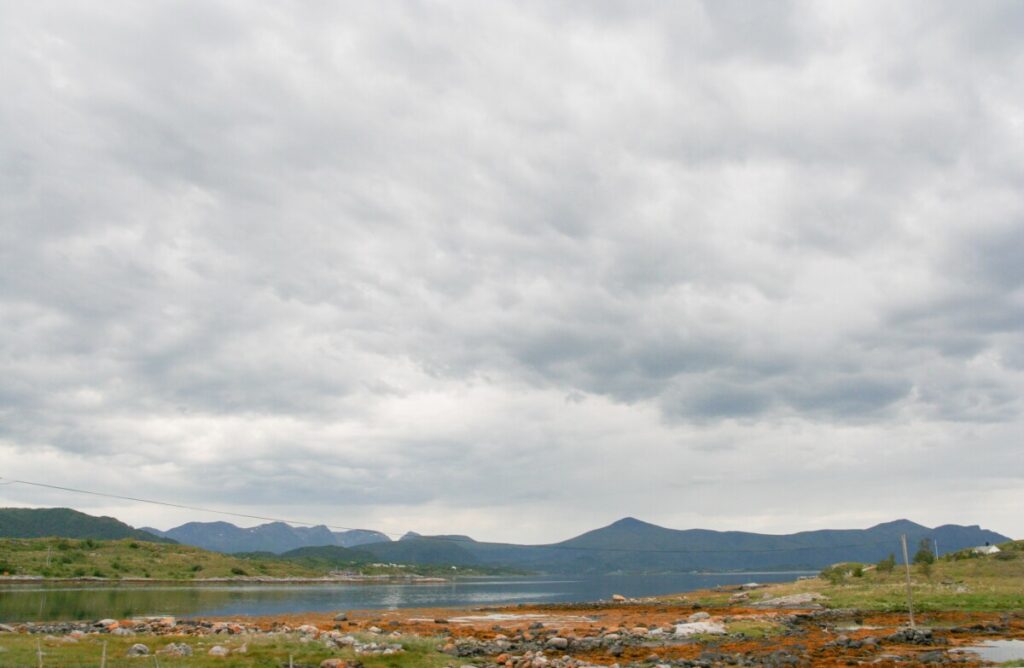 The Atlantic road is of course a regular road, but there are also parkings on each side of the spectacular bridge and trails so you can easily walk around. Take pictures from every angle and enjoy the views of both the road itself and the un-obstructed views of the ocean. That can be quite unusual in Norway, at least by car. Our coastline is mainly a large archipelago consisting of of small islands and rocks often obstructing the open view.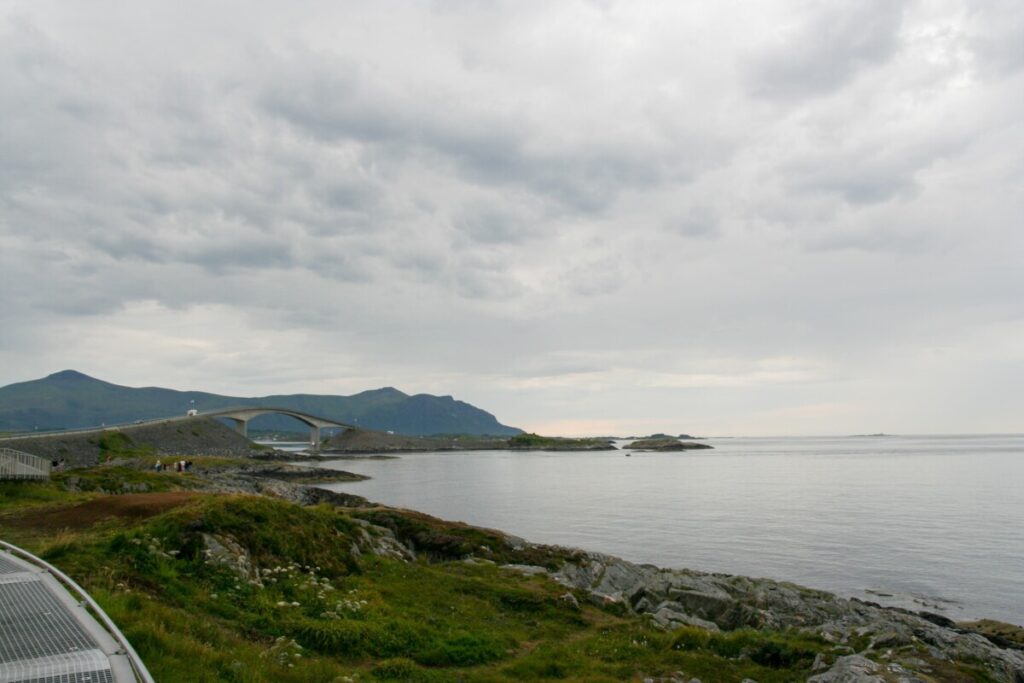 The road is impressive in good weather, but I can imagine the close contact with nature you'll get if you drive here during the winter storms.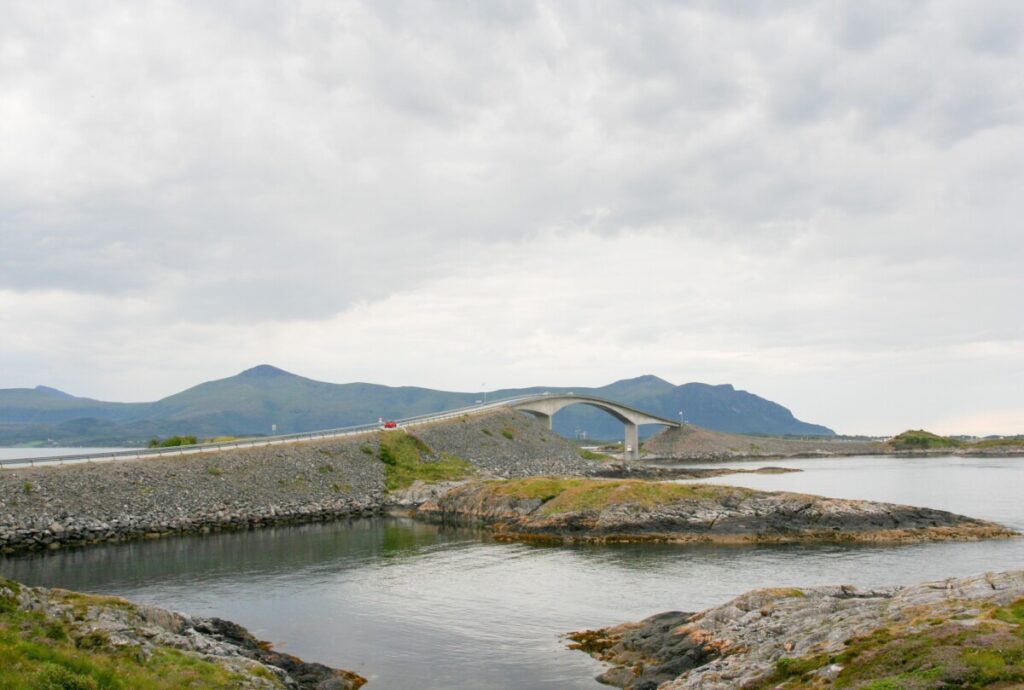 We have other "tourist highways" in Norway. The Coastal road no 17 is pretty spectacular as well, but we only did the southern part last year.
Hustadvika – a Classic Norway hotel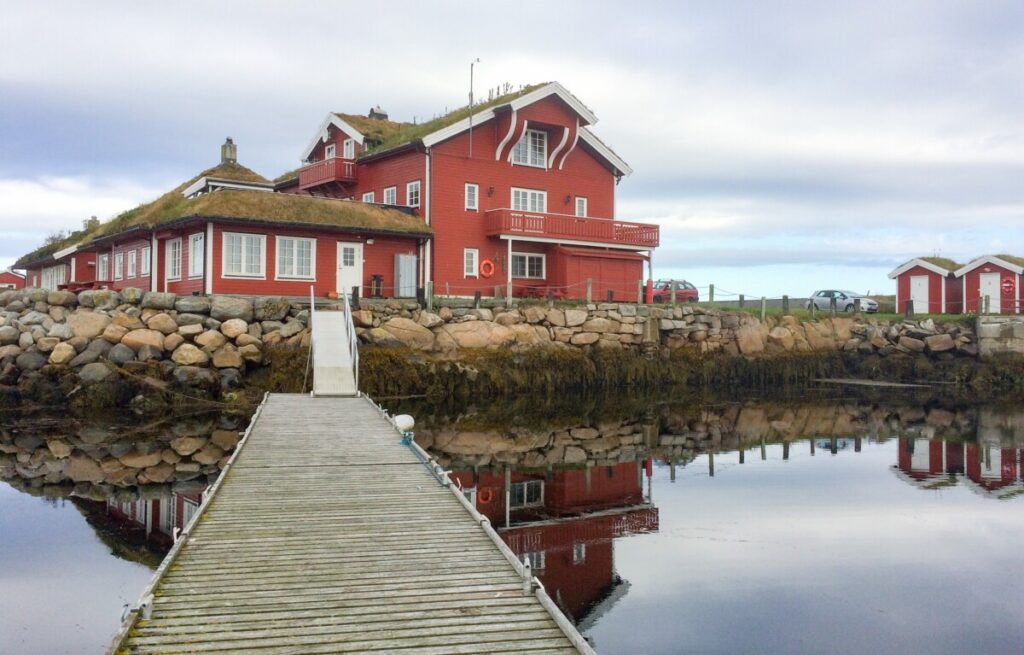 We stayed at the hotel Hustadvika guesthouse. The hotel is located "at the end of the road." Next stop is the Atlantic ocean. It's quite lovely to rest your eyes on the uninterrupted views of the ocean.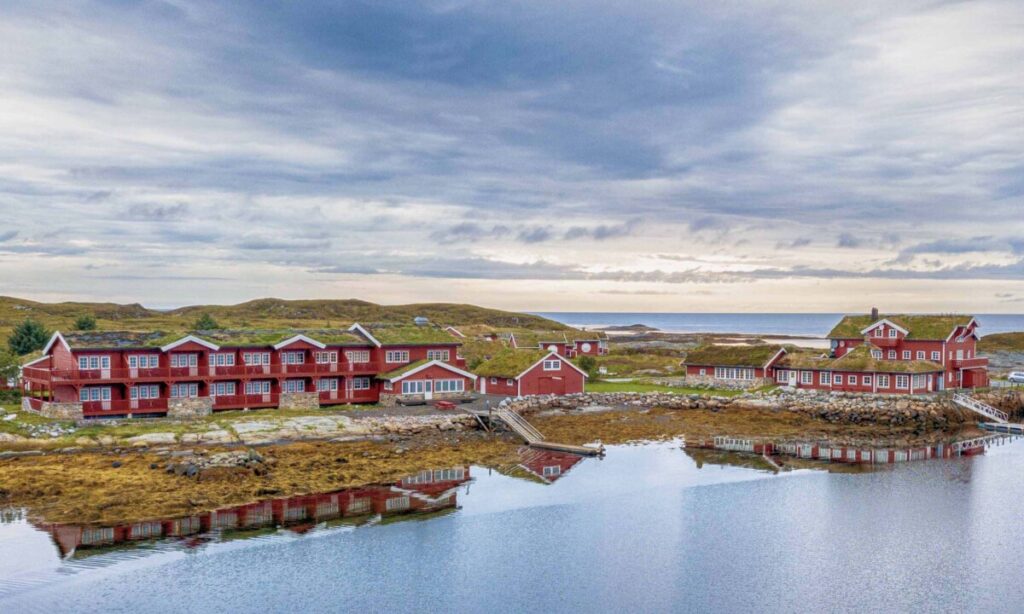 The hotel is a part of a chain called Classic Norway. They specilalize in unique hotels with an interesting history or a special location.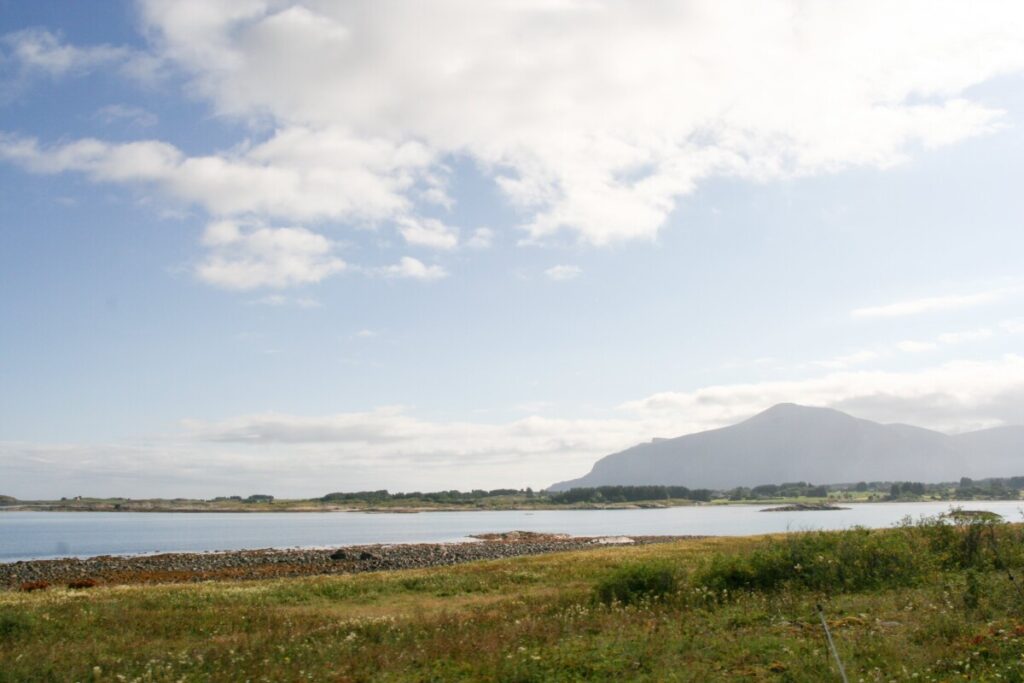 We enjoyed both dinner in the evening and a lovely breakfast the next morning. Then we headed to the tiny village called Bud. There is a coastal museum with german war relics of artillery etc. But I mostly enjoyed the lovely views!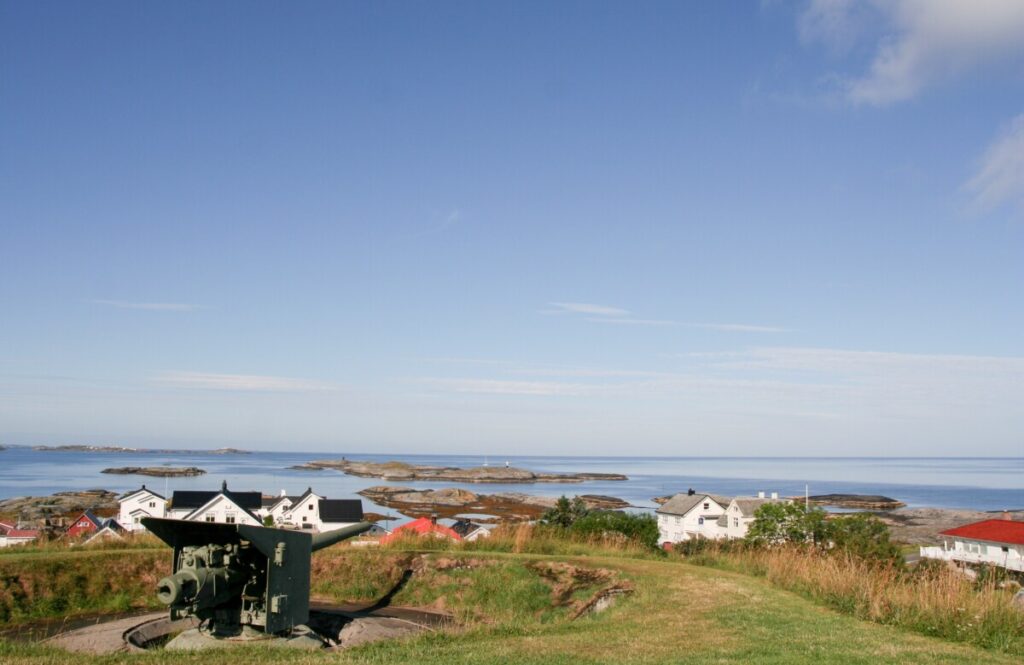 Our next stop was Trollstigen, the Troll's ladder or pathway, and Geiranger.
---